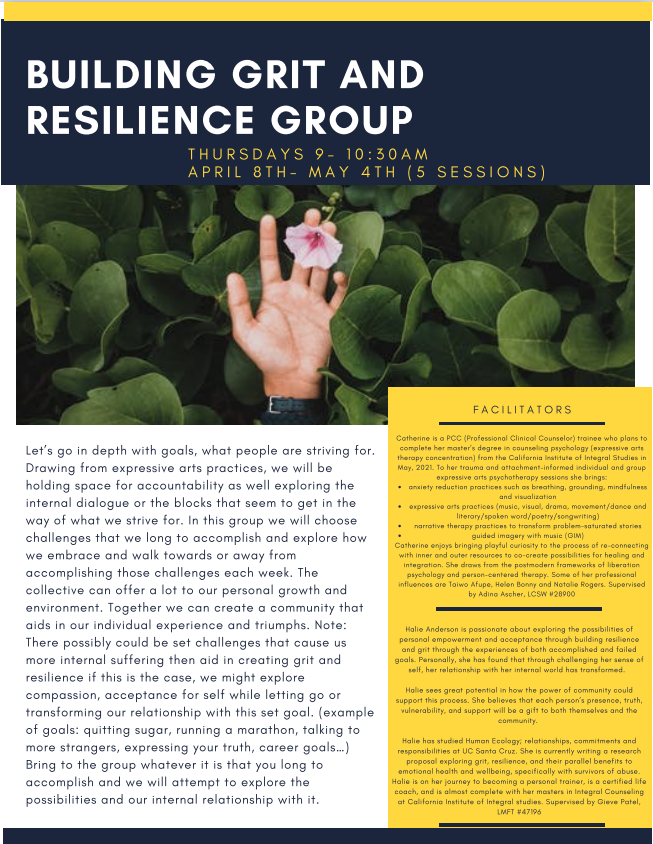 In these difficult times, grit and resilience become very helpful tools to grapple with change and loss and the day to day conflicts and struggles. In our efforts to free ourselves, we are faced with frequent decisions of whether to stay in a difficult situation we are in, or whether to move on.
This kind of decision has no formula. If you decide to move on, are you running away? Are you trying to escape, and if you leave the situation, will your unresolved issues just put you back into a similar situation? If you decide to stay, are you putting up with retraumatization? Or are you tolerating the intolerable? By staying are you taking the safer or easier path or at least the less scary path into the unknown?
These are ultimately very difficult questions and situations, and each situation requires incredible insight and clarity about your individual situation. However, one thing we know is that developing grit and resilience gives you more freedom. The answer is not always to tolerate the intolerable and sometimes freedom comes from removing yourself from a bad situation. But if you don't have grit and resilience, you can sometimes be forced out of a situation that may only temporarily be difficult and may ultimately lead you to better circumstances.
So if you are feeling stuck or feeling that you need to build these essential capacities in your life, this may be the group for you.
Please have a look at the flyer below and you can see if this group would be fitting for you. And feel free to contact us through this web site if you have any questions.
https://www.liberationinstitute.org/wp-content/uploads/2021/03/Building-Grit-and-Resilience-Group.png
844
653
miko
https://www.liberationinstitute.org/wp-content/uploads/2020/05/libby-logo.jpeg
miko
2021-03-27 17:22:25
2021-03-27 17:48:47
Building Grit and Resilience Group