Yoga for Grief: Healing Hearts, Healing Bodies with Ken Breniman and Diana Justl.
November 18, 2017 @ 12:00 pm

-

3:00 pm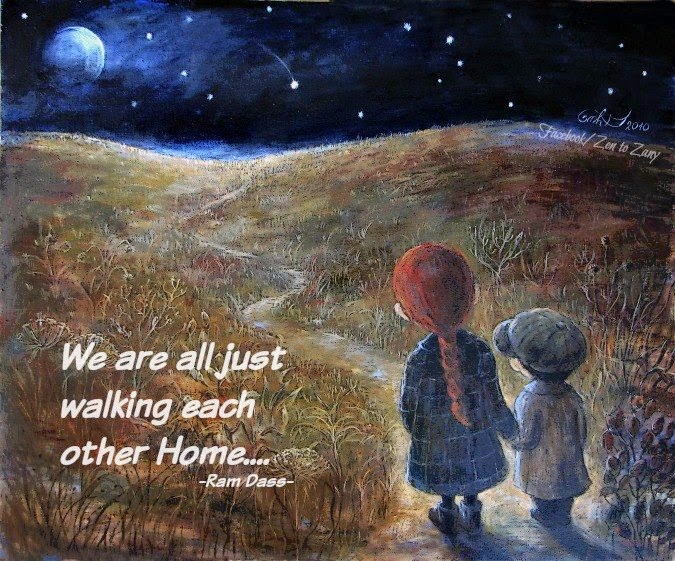 Grief and loss easily get stuck in the body/mind/spirit, causing discomfort and pain. As we approach the end-of-the-year holiday season, loss and grief can become particularly intensified making this a great time to enhance our self-care through a yoga practice specifically designed to address the somatic issues that arise when we are grieving.
Deepening one's yoga practice in supportive community brings awareness, movement and breath to grief's holding places and creates an opening for change. Please bring your intention and an item of special meaning to you to place on the altar during our practice.
Together we will:
~ Honor our individual losses within a circle of support
~ Practice grief-specific yoga poses, breathing, and deep relaxation
~ Receive an optional ear acupuncture treatment to calm the spirit and release physical grief.
No yoga experience necessary. All levels welcome.  RSVP is strongly recommended as there are only ten spots.
Ken Breniman is a Licensed Clinical Social Worker and a Registered Yoga Therapist with over ten years experience working with bereaved individuals & families. Ken has been offering Yoga for Grief workshops in the Bay Area for the past 4 years and is honored to bring this healing event to Yoga Tree.
Diana Justl MFTI, is a graduate of the California Institute of Integral Studies Counseling Psychology Masters Program.  Diana has been in private practice working one-on-one with clients in the healing arts for the past 10 years.  With over 20 years of experience in yoga and meditation, Diana draws on her skills as a yoga instructor, mindfulness coach & hands on healer. she offers one-on-one & small group yoga & psychotherapy sessions for people who want lasting change in their lives.  Trained in Hakomi, Family Constellations, and Eco-Psychology, Diana provides powerful tools for transformation.  DianaJustl.com
"Ken is more than a teacher, he is a healer. He is compassionate, his demeanor in class is calming and peaceful, and he truly understands the connection between the mind, body, emotions and spirit when it comes to well being and health. I am a huge fan. I've taken his regular yoga classes (not that I would call his classes regular) as well as a Yoga for Grief workshop and would highly, highly recommend both. If you are lucky enough to catch his workshop on grief (not sure how often he does it), do yourself a favor and go. It was a 4 hour workshop that incorporated mediation, yoga, restorative yoga, yoga nidra and acupuncture, and throughout Ken would read poignant quotes. We also had an altar to put a memento of a person, relationship or idea we've lost, and light candles as we set personal intentions for our practice. It was a tremendously healing and touching day, a great way to let go of old emotions/barriers that no longer serve. There were people there for a variety of reasons: new losses, old losses. And I think Ken's workshop was amazingly healing for everyone who attended. It certainly was for me!"   -Mel
"Ken Breniman is above all an attentive, nurturing, sensitive and positive teacher. I would recommend any of his workshops and classes as he is an exemplary facilitator with well thought out and sequenced poses, explicit modeling and instruction with modifications, and careful attention to pacing that is consistent throughout. He creates an atmosphere of calm and quiet focus that is truly meditative. All of this is augmented with inspirational readings that begin and end each class.  The Grief Workshop consisted of a balanced blend of traditional yoga for the first hour, with the remaining two hours spent in restorative poses, breath work with partners, and acupuncture (if desired). The opening of the workshop was dedicated to those people the students were honoring and remembering who had passed. Stories were shared, candles were lit on an altar at the front of the room, and each person and those who loved them were honored and acknowledged.  After having met new friends and shared my deepest emotions of loss, I came away from this workshop feeling calm and centered and even more appreciative of the life and the experiences that have been given to me."   -Kathy
"It's been a delight to know Diana and experience her lovely healing work…
Over the past ten years I've had the pleasure of receiving her Reiki sessions, Thai massage and Somatic talk therapy. The way she blends these modalities is so gentle and transformative. I've had the incredible blessing of receiving her somatic release work and had the joy of an epiphany that ended a cycle of physical violence for me as a result of her hands on healing sessions. She's an incredible support!  A gentle and extremely well versed healer that has the background of many healing modalities and life experiences that enable her to give a seeker just exactly what is required for deep healing. She's also fabulous at organizing events and is a great support to other healers in helping them get their work to people who need them. She's a great team player, healer and gentle, non judgemental listener.  I'm so blessed to have had her by my side during many challenges."
-Christine Machiraju, Ayurvedic Practitioner, RYT and Intuitive Reader.
"I took the grief yoga workshop with Ken in February at the Sun Room. I found the workshop to be a positive experience both physically and emotionally. Ken creates a very calming atmosphere where a person can honor a loved one while also getting in touch with one's own grief.  Healthy snacks and tea were provided and I appreciated the optional acupuncture that we could try. The studio has some materials that can be used to assist you in the yoga poses if you need them. The yoga was challenging but not so much so that you would get stressed out. The class is broken up into optional introductions, a vigorous yoga portion, group exercises, a restorative yoga session and a meditation session. Ken also gives instructions on how to practice calming techniques at home to help through the grief process. Though I still left Ken's class struggling with my loss I felt that I had gained a few techniques to help me work through my grief over time. I will probably return to Ken's grief workshop in a few months. Bring plenty of water. I would also recommend going with a friend if you are feeling vulnerable." -Anonymous